3 ways: kimono
April 17, 2014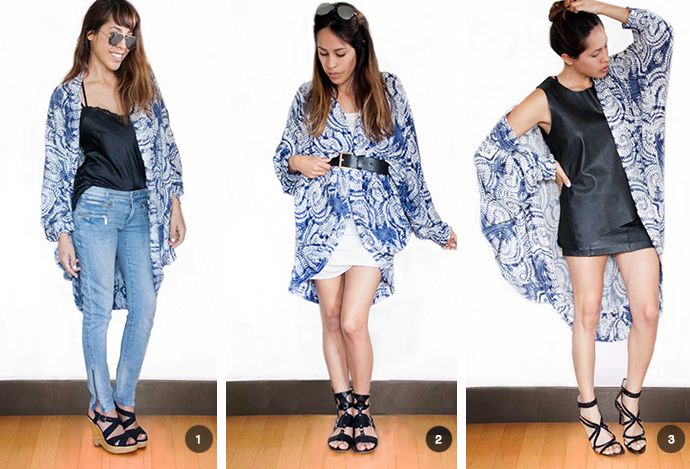 Oh yes, my fave! Kimonos all day eryday! Kimonos are my weakness! I wish the good ones weren't so damn expensive because they are extremely versatile. From casual and laid back to a dressy night out, here are three different ways to wear a kimono. This specific kimono being an oldie but goodie from LF (sorry guys, this one is years old!)
1. This first look is a super easy casual everyday look. Something I would most likely slip on as I am running out of the house. The best thing is you can sleep in this slip dress then wake up ten minutes too late and simply slip into skinny jeans, half tuck in the slip dress and add some casual platforms.Yes, I literally put this outfit on after waking up so Aviators to cover up the sleepy eyes was essential. Just put together enough to run some errands and still look casually stylish incase you run into someone on the way.
Outfit Details: Michael Kors skinny jeans, Banana Republic wedged (old), Victorias secret slip dress (love this one),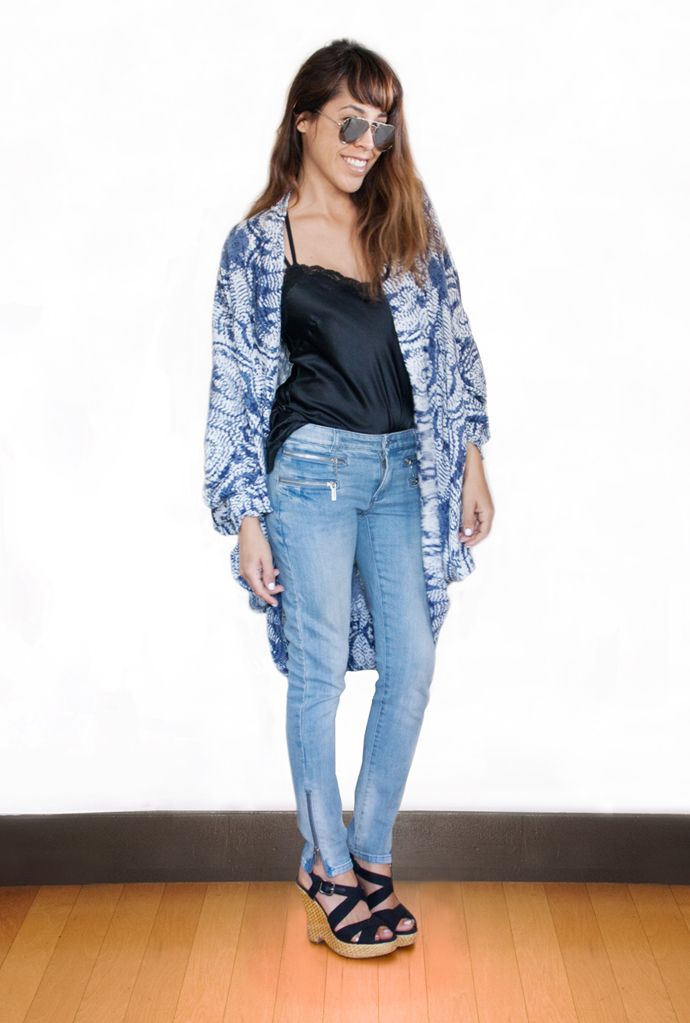 3. For my second look I simply added a statement belt to keep the kimono in one place and gladiator sandals. A great look for a day time pool party (maybe use kimono as a cover up to go to and from party? I like how with this one you can switch up the belt to add statement and personality even make it more occasion appropriate.
Outfit Details: Vintage belt, Sportmax dress, Michael Kors gladiators (last summer)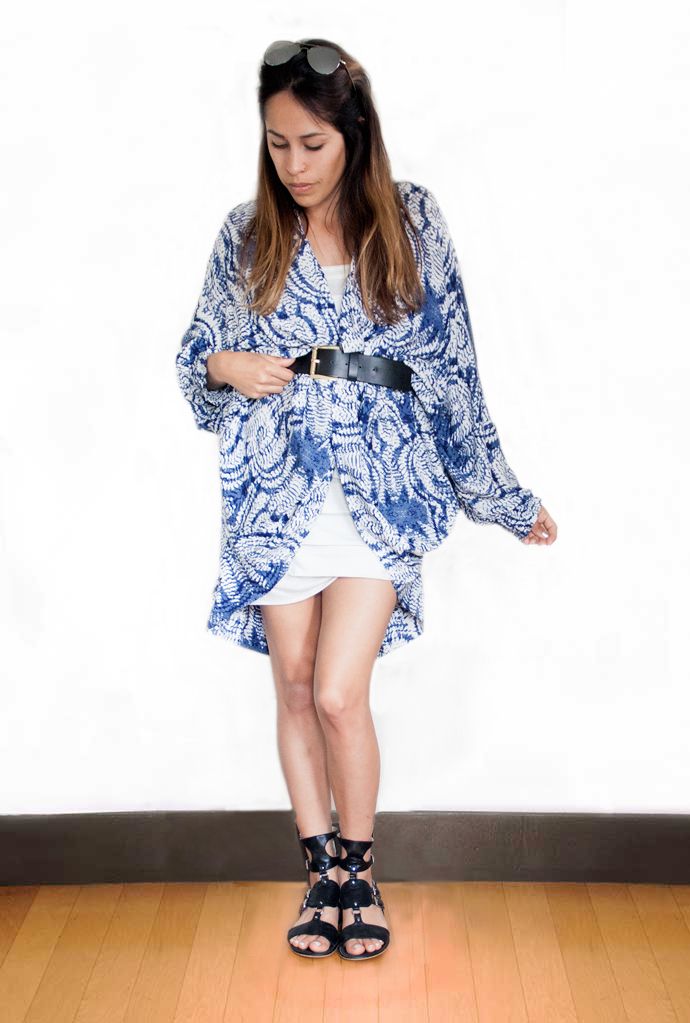 2. I love this look for a night out! This could be great for a fancy art show, a night out at a cool trendy restaurant..whatever. I love how it kinda has a "Jessa" from Girls type of vibe. I kinda have a crush on her. Eclectic yet super chic. I made sure to pair it with faux leather so it looks dressier and more night time appropriate with some strappy sexy heels.
Outfit Details: Zara skirt and top (similar top here), Michael Kors studded heels
What do you guys think? Do you have any cool ways you style your kimono? Please share!! I would love to know if you have anything you would like me to style 3 ways also. I Always love suggestions.
Ok so here's a little secret I want to share: I have been photoshoping the shizz out of these backgrounds because I really don't have a place to take these photos in my house! I can't wait until I have a set up some where ANYWHERE so these can look way cleaner. Half of this floor you see is actually carpet and half the wall has stuff hanging on it, Ugh. Soon.. very very soon! Ahh, the wonders of blogging! Can't wait to have everything looking nice and polished. Hopefully it's not that noticeable! hahah oops now it probably is huh hahah
XO Francesca