THE IRO LOOK
June 13, 2013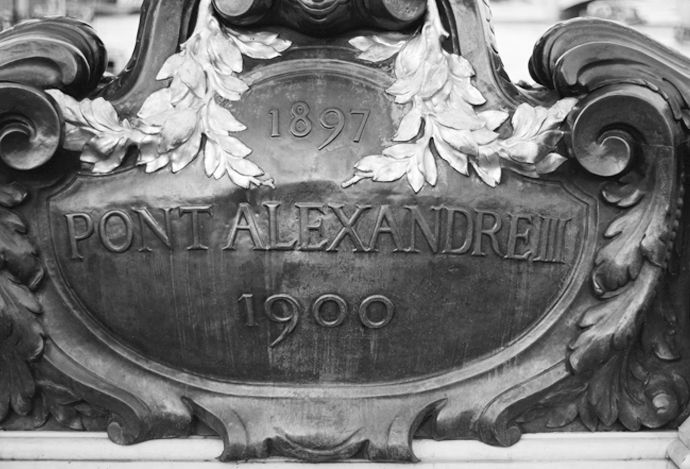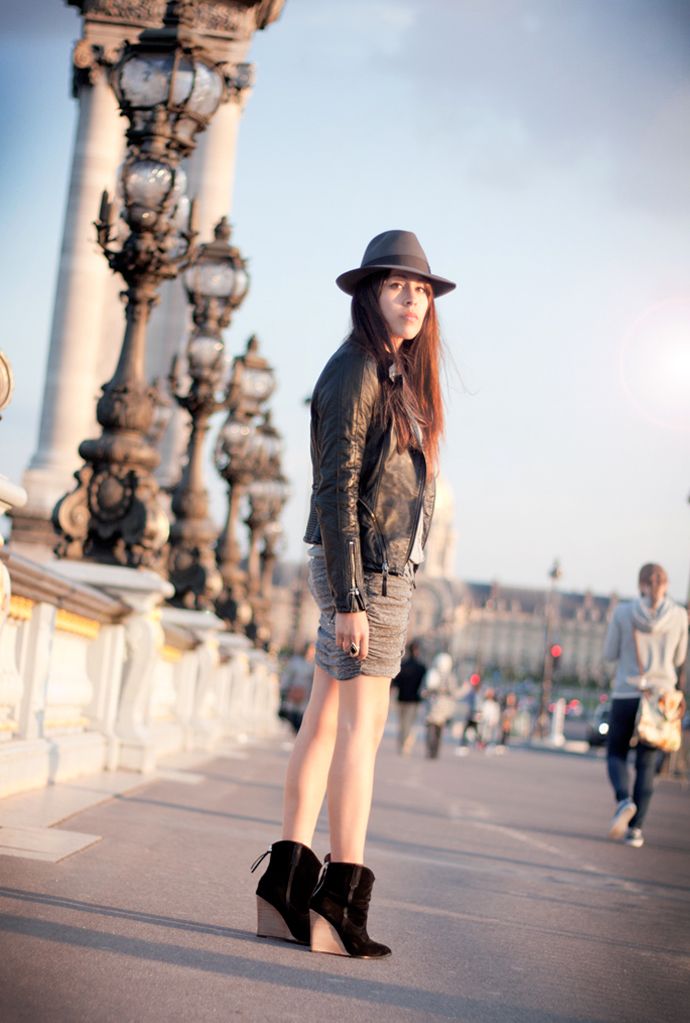 Iro draped skirt and boots, Zara leather jacket, Vanessa Mooney Capulet ring, Chanel bag, Borsalino mean hat
First store I set my foot in while in Paris was Iro which was conveniently located four stores away from my hotel in Saint Germain. I bought two pairs of shoes (see 
here
) and this beautiful draped skirt which reminds me of an old A-Wang one I loved. The only thing I decided not to get was the beautiful soft and slim leather jacket I tried on in store which would have completed the whole "Iro look". I refused to spend $1000 on one item which I knew I could find elsewhere. I ended up finding a jacket which fit the profile and completed the look for nearly $800 less. Thank you Zara! Lesson to be learned? Splurge wisely. 🙂 We took these photos  a couple days later on Pont Alexandre overlooking the river and catching the final 30 min of daylight. The parisian sunsets are my favorite in the world. Especially in the Spring time. The sky turns all shades of purple and pink and everyone takes a second to stop and take photos or simply enjoy the moment with their significant other. Ahh such a romantic city! I always miss it the second I leave. 
DONT FOGET TO ENTER MY CURRENT GIVEAWAY HERE
La primera tiendo que fui en Paris fue Iro. Dentro de la misma cuadra de mi hotel en Saint Germain. Me compre dos zapatos (aqui los pueden ver) y esta falda que me recuerda mucho a uno que amaba de A Wang. Lo unico que no me pude compre fue la chamarra que completaba el outfit. Una chamarra de cuero esquisito. Decidi llevarme solo los zapatos, la falda y me fui corriendo a zara a buscar una chamarra a mejor precio. Encuentre una chamarra parecido por al rededor de 800 dolares menos! Gracias Zara! Tomamos estas photos en Pont Alexandre sobre el rio y vimos los ultimos 30 minutos de luz. El atardecer de Paris es mi favorito. Especialmente en la primavera. El cielo se convierte en mil diferentes colors y todos paran a apreciar la vista. Me encanta esta ciudad! Siempre lo extraño cuando me voy!
PARTICIPAN EN MI SORTEO AQUI!

Follow @FrancescaFelix