What about Yves?
February 24, 2013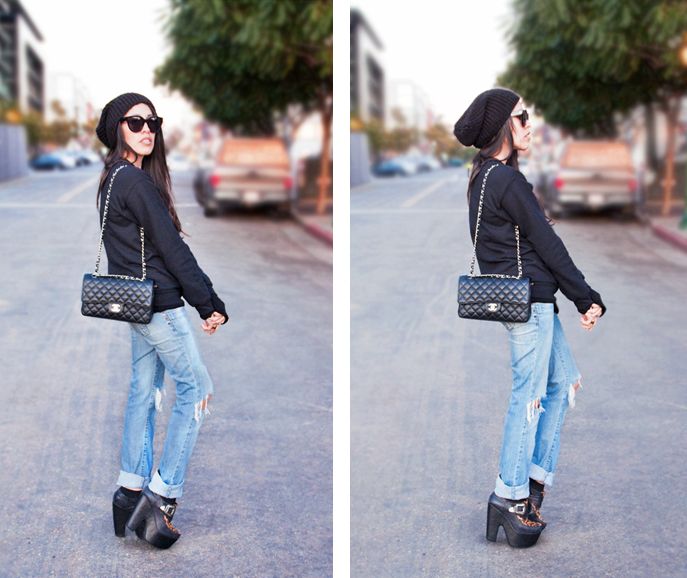 Photos by John Smith
Fornarino jeans (Old), JC platforms, Chanel purse, WhatAboutYves sweater, Target beanie, Celine Sunglasses
Happy Sunday guys! Hope everyone enjoyed their weekend. I've been sick all week so a warm graphic sweater underneath a jacket is exactly what I need at the moment. I just love this sweater so much I wore it pretty much all weekend. I couldn't figure out if I wanted this in a sweatshirt or shirt, so… I got them both. 🙂 I've been riding the grunge look a lot lately and been transitioning mostly between 90's references and my normal bohemian style. 



Follow @FrancescaFelix